This retreat is sold out.
If you'd like to join the waiting list, please submit the form below and we'll notify you if something opens up. If you'd like to join us for Paul's retreat on Maui in April 2024 instead, you can learn more about it HERE.
Join Paul, the Guides and a group of students from all over the world for a 6-day retreat in Northern Italy at the incredible Mandali Resort
.
6 Days of Learning, Relaxation & Transformation
Join award-winning author & channel Paul Selig for a channeled retreat in Northern Italy (about 75 minutes drive north of Milan), July 12 - 18, 2024, where you'll work directly with Paul, his Guides and their practical program for achieving personal growth and overcoming the obstacles that are hindering you on the way.
You will be in the gorgeous surroundings of the Mandali Resort, resting on a mountainside with stunning panoramic views overlooking Lake Orta.
While this retreat will offer the opportunity for deep learning and transformation, it's also designed as an opportunity to unplug, rest, relax and meet fellow seekers from all over the world. Paul and his Guides and will offer their very latest teachings on the evolution of consciousness, aligning to a new life, going beyond the known and accessing the Upper Room. Through lectures, attunements, Q&A, group sharing, empathic work and energy work, you'll be led on an unprecedented journey of self-development to achieve new levels of self-awareness, healing and life purpose.
Join us for a week you will never forget...
What is the experience at Mandali like?
Our group will have the Mandali property to ourselves for the week, along with their incredible staff. The breathtaking retreat center is located on top of a hill near the village of Quarna Sopra overlooking Lake Orta and the Swiss Alps. Mandali provides various room types on-site at different price points, a pool, jacuzzi, sauna, hiking trails and 3 delicious and healthy vegetarian meals each day...all of which is included with your registration. There is also an on-site spa which you can take advantage of at an additional cost.
Your registration includes the following...
Full Retreat Tuition
You'll be working with Paul and the Guides in Mandali's gorgeous temple each day of the retreat. Most days include 2 workshop sessions, while one day will include one workshop session with additional free time for an off-site excursion to enjoy the lake and local villages
Amazing Meals
Your registration includes three delicious meals a day plus an afternoon snack. Filtered water, coffee, herbal teas, and fresh fruit are available all day long. Colourful, delicious, and locally sourced food (some of which is grown in their own garden) is carefully prepared daily for wholesome and balanced nourishment during your stay.
Plus Ample Free Time to Enjoy the  Pool, Outdoor Jacuzzi with a View, the Terrace, the Gardens, the Library and Holistic Treatments at the On-site Spa...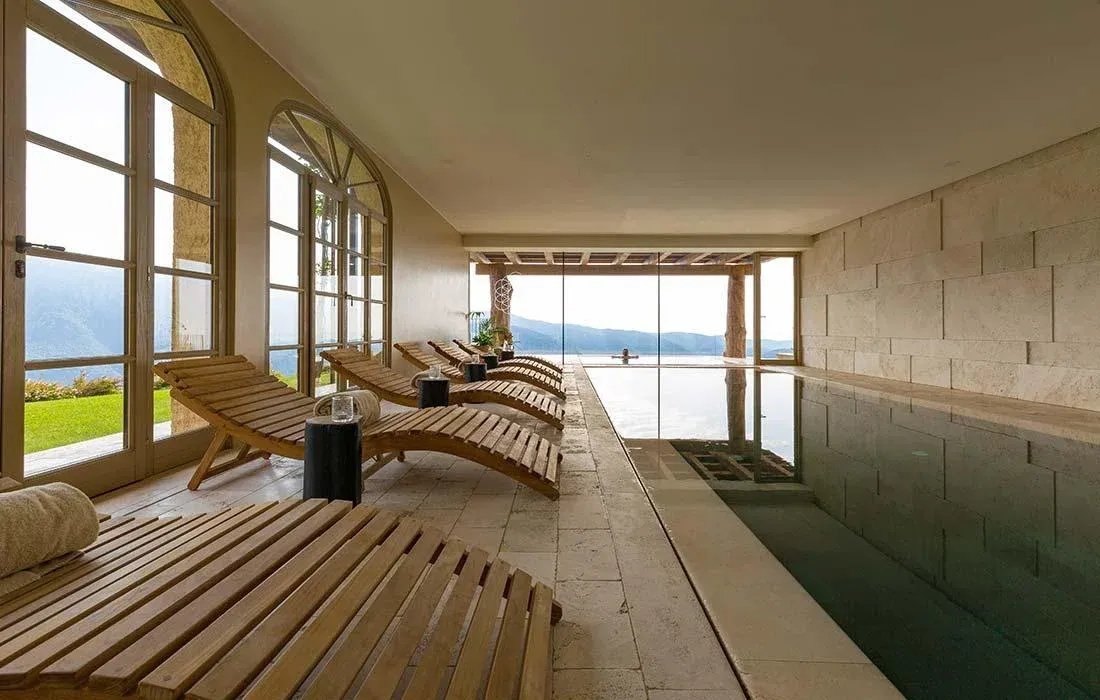 Sample Schedule
This is subject to changes but will give you an idea about how the week will unfold.
What Will I Take Away from this Retreat?
Aside from making lifelong friends, a nice sun tan, a more relaxed state of mind and a healthier body, people report learning so much from the workshop sessions with Paul, the Guides and their fellow retreat attendees. Here are some folks discussing what they took away from another recent workshop with Paul (this one was a weekend workshop in London). 
How do I get to Mandali?
Click the button below to download a detailed information sheet on traveling to Mandali.
DOWNLOAD
Frequently Asked Questions
Which airport do I fly into?
When do I need to arrive?
How do I get from the airport to Mandali?
I'd like to book my sleeping accommodations off-property. Can you recommend some places to stay?
Will my dietary needs be accommodated?
Is there wi-fi on property?
What is the cancellation policy?
Paul Selig is a writer, empath and conscious channel. He received his Master's Degree from Yale and served on the faculty of NYU for over 25 years. A spiritual experience in 1987 left him clairvoyant. His breakthrough works of channeled literature including I Am the Word, The Book of Mastery and The Book of Innocence have quickly become the most important and celebrated expression of channeling since A Course in Miracles rose to prominence in the 1970s. Paul's workshops have won a growing following around the world for their depth, intimacy, and psychological insight.
Please Note our Cancellation Policy: 
For those who pay in full: if you cancel your registration more than 6 months from the date of the retreat, you can receive a 75% refund. If you cancel your registration between 3 months and 6 months from the retreat date, you can receive a 50% refund. If you cancel your spot with less than 3 months until retreat date, no refund is possible.